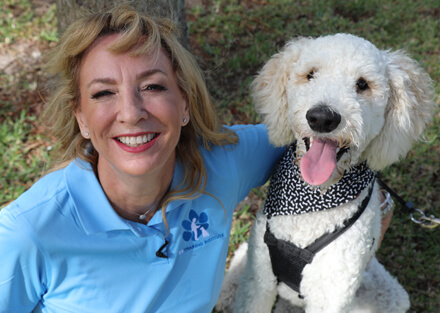 Dr. Alexa Diaz, PhD
Lead Animal Behaviorist
K9 Training Institute
Alexa has a PhD in animal behavior.
She has more than 20 years of experience in training service dogs to assist people with physical and mental disabilities. She has also trained rescue dogs to become emotional support dogs for war veterans suffering from post-traumatic stress disorder (PTSD).
She has also published her research on animal behavior in several academic journals.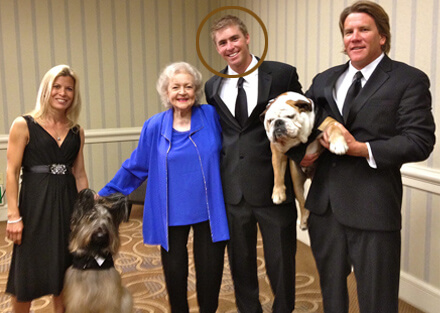 Eric Presnall
Lead Presenter and Trainer
K9 Training institute
Before working with the K9 Training Institute, Eric was the host of the hit Animal Planet TV show "Who Let the Dogs Out".
The show went searching for the coolest and most well-trained dogs in the U.S. – skateboarding dogs, surfing dogs, service dogs, etc.
His role was to judge the trainers in terms of how well their dogs were trained, while working with Hollywood stars who were also animal rights activists (like Betty White, Greg Kinnear, etc.)
A small sample of what you'll get in this free workshop
The secret methods that service dog trainers use to housebreak German Shepherds

So that your dog never has accidents inside your house ever again.

How service dogs are trained to never bark out of excitement

Contrary to what many people believe, you CAN'T stop a German Shepherd from letting you know that someone has come to your front door – they are simply hard wired for it. Instead, find out the "QUIET WAY" that you can teach your dog so that it still gets to alert you to strangers – without barking even once.

Why service dogs behave so well when walking on the leash without pulling

So that you can leash train your German Shepherd just like a service dog.

How service dogs are trained to ALWAYS come when called

So that your German Shepherd too will come back to you the moment you say its name in the dog park or anywhere else (no matter what it might have been doing at that time).

How the pros train their dogs to stop jumping on people

So that your dog learns to calmly greet people who come over to your house.

The secret methods that service dog trainers use to train their dogs to tune out distractions

So that your German Shepherd stays calm and doesn't react at all when passing by other dogs.

How service dog trainers train their dogs mainly using body language

So that you can get your dog's attention in public situations without having to raise your voice or use verbal commands.

How service dogs do more than follow commands – they read their human partners in demonstrable and extraordinary ways

And how your German Shepherd can too!

Disclaimer: This free workshop is not about giving you a legally certified service dog (like for the disabled).

Instead, it will help you understand how you can train your German Shepherd to behave LIKE a service dog in most situations.

You'll learn the same secret training methods that service dog handlers use to train their dogs to be extraordinarily obedient and calm even in the presence of a huge number of distractions.
Works for all German Shepherds regardless of age
Some of our previous workshop participants used to think that their German Shepherd needs to be of a certain age in order to benefit from these techniques.
However, as they discovered from the workshop, this is not correct 🙂
This is because the tips shared in our free workshop are rooted in scientific research on animal behavior and therefore, work for ALL dogs regardless of their age.
Our workshop has helped to successfully train more than 2.7 million dogs.
German Shepherd puppies as young as 6 weeks old, and previously untrained adult dogs as old as 13 years, have been successfully trained using these techniques.
Based on research conducted at: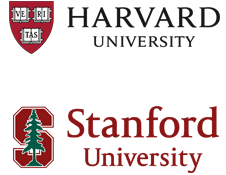 Frequently Asked Questions
Nothing at all – it's free!
No – it's an online workshop, so you can do this from the comfort of your home. Once you reserve your seat, we'll email you the link through which you can join the workshop.