5 Natural Dog Supplements to Boost Your Pet's Health
The needs that a dog has will change as they progress through life, and it is so important that you are able to cater to these evolving requirements. Natural dog supplements are a great way to do this – they will give your dog's health a boost, preventing potential medical problems and keeping your pooch in top shape.
Here are five natural dog supplements to consider:
1. Glucosamine
Glucosamine is one of the most popular natural dog supplements out there, especially among owners who have older dogs.
Never heard of glucosamine before?
It's an amino sugar that is found naturally in the body. It is found in highest concentration in the fluid that surrounds the joints, and helps when it comes to building new cartilage.
How will a glucosamine supplement help your dog?
Research shows that it is particularly effective when it comes to tackling arthritis. It minimizes joint pain and increases a dog's mobility.
However, it does take a while for glucosamine to have an effect. Studies show that its benefits are only noticeable after about 70 days, although it is likely that your dog will be feeling some comfort internally earlier than this.
Glucosamine supplements are available in a variety of forms. From pills and powders to treats, pick whichever one would be easiest for you to feed.
2. Omega Fatty Acids
Your dog cannot produce omega fatty acids on his own. This is why supplements are so important.
The most common type of omega fatty acid supplement is fish oil, but this has been getting a bit of a bad rep lately…
Why?
Mostly because of its high oxidation rate. The fatty acids in fish oil are highly susceptible to oxidation. When this occurs, the compounds within turn toxic, resulting in premature aging along with various diseases. It is hard to prevent oxygen from degrading fish oil products. Even those in gel capsules are still not able to fully block oxygen out.
So, what should you be using instead of a fish oil?
Phytoplankton is becoming a popular alternative. These natural dog supplements are made from certain algae and bacteria. They can also be farmed in filtered water, meaning that you don't need to worry about all of the toxins that usually also accompany fish oil. 
Phytoplankton has another benefit too…
It contains a potent antioxidant that has been shown to increase lifespan.
3. Probiotics
Probiotics are key when it comes to your dog's health, as well as your own.
What exactly are probiotics?
They are live yeasts and bacteria that help to support the gut and the immune system. They can be used to treat specific health problems in your dog, from allergies to diarrhea to digestive issues, and can also be used as a daily supplement to keep your pooch's immune system functioning optimally.
There are so many different forms of probiotics out there. You could go for a capsule or powder version, or even feed your dog some natural yogurt.
If you would like to make your dog's probiotics at home, look into milk kefir. This is so easy to make, and contains several probiotic strains, making it one of the best natural dog supplements out there.
4. Turmeric Paste
Also known as golden paste, turmeric paste has shot up in popularity when it comes to natural dog supplements.
What exactly is turmeric paste?
It's a paste that is made from turmeric, water, black pepper and an oil. It takes less than ten minutes to make this yourself at home, although you can also purchase pre-made versions.

How does turmeric paste benefit dogs?
In a number of ways, including:
It is a powerful anti-inflammatory

Fighting bacteria

Preventing blood clots

It helps to prevent certain types of cancer

Can treat allergies

It helps a dog to detox

Acts as an effective form of pain relief
As you can see, turmeric paste offers up such a wide range of benefits. It also only takes a short while to notice the improvements in your pooch, making this a supplement well worth trying.
Wondering if you can feed your dog turmeric powder instead?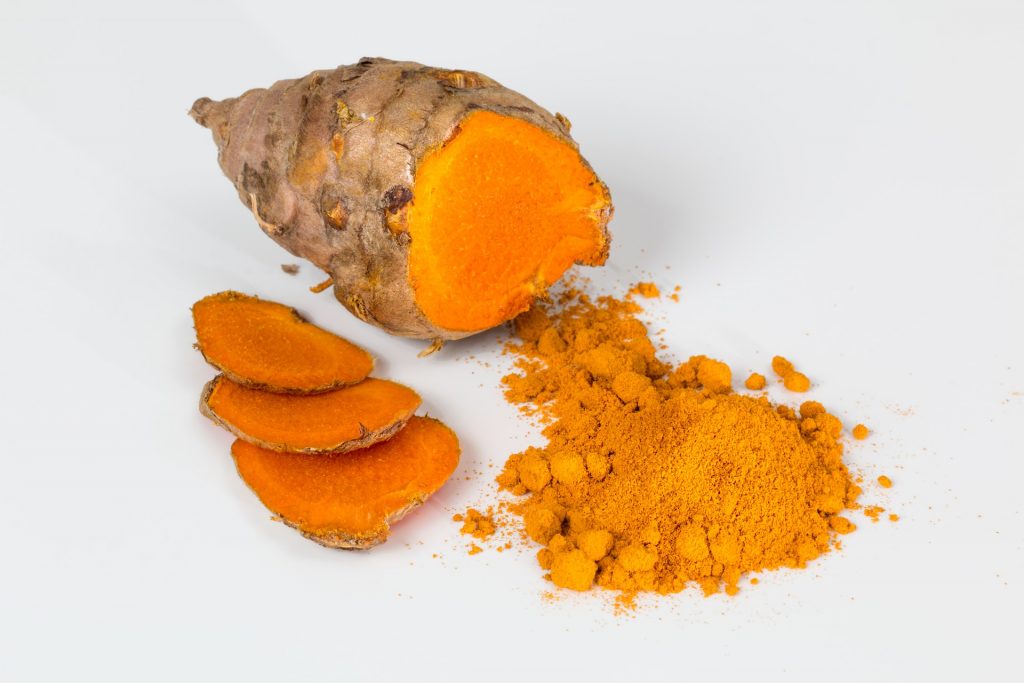 Image courtesy of Stevepb @ Pixabay
You can, but it won't make much of a difference. The powder needs to be turned into the paste in order for your dog's body to properly absorb the turmeric. The oil helps with this, and the black pepper enhances the effects of the curcumin in the turmeric. This is the active compound that gives the turmeric its many health benefits.
One thing to keep in mind…
Turmeric paste is something that can help all animals. From humans to dogs to horses to chickens, this is a supplement that your whole family could benefit from.

5. Kelp
Kelp has long since been used as a supplement for humans. It is also now being increasingly included in many commercial dog food formulas.
What makes kelp so great?
It is literally packed with some incredible nutrients. Kelp is one of the richest sources of amino acids out there, with 25% of it consisting of protein. It also boasts over 60 different vitamins, minerals and trace elements, all of which help with:
Skin allergies

Inflammation

Tissue repair

Maintaining the thyroid, pituitary and adrenal glands

Keeping metabolism healthy

Digestion

Reduces tarter and dental plaque
When it comes to choosing a kelp supplement…
Go for deep ocean kelp, rather than kelp that has been harvested from polluted shorelines. Norwegian kelp tends to be the best, since it grows in such a pure and high quality environment.
The easiest form of kelp to purchase is a powder. This can then be sprinkled over your dog's food each day, giving him all of the benefits that this seaweed provides.
There are many different natural dog supplements out there that could benefit your dog's health. Whichever you decide to use, make sure that you purchase a high quality version of this supplement, and don't forget to also triple check when it comes to dosage.