Will an Akita be the Right Dog for You?
Akita Care and Ownership
Breed Introduction
Brave and intelligent, the Akita is a large, upstanding dog with a dignified and almost intimidating presence. He is a truly faithful dog, showing unparalleled loyalty to his family.A well-breed Akita is affectionate, friendly, playful and fun with his family, but is somewhat wary of strangers. They are extremely alert and do not frighten easily, which makes them excellent guard dogs. This strong, powerful dog can have a tendency to be aggressive toward other dogs and would prefer to be the only pet in the home. Their strong personality can be sometimes overwhelming, meaning they are not a good choice for the first time dog owner. The Akita needs an active owner who can provide firm, consistent training. Their dominant and independent personality means they can be dominant and headstrong, hence early training and socialization is essential for this breed. Due to his stubborn and willful nature, extra patience and sensitivity is required to teach him proper canine disciplines. Being an active breed plenty of exercise is essential to keep him from becoming bored or destructive.
Free Online Workshop On Dog Training
Join our next free online workshop and learn the secrets that the pros at the K9 Training Institute use to train service dogs to be so calm and well-behaved – and how you can use those same training methods to train YOUR dog!
Space is limited – so please reserve your spot right away.
Will an Akita be a suitable dog for my family?
Is the Akita a suitable dog for your family?
If you want a large sized dog – 60-120+ lbs
As long as your yard/acreage is of a good size (a minimum of 1 1/2 – 2 acres)
Your yard is well secured with a fence (not invisible)
Yes – If you are able to spend at least 1-2 hours total per day for the feeding, exercising, training and grooming of your dog
If you want a dog that is double coated
Yes – If you want a dog that sheds all year round
As long as the youngest person regularly in your home (including children, grandchildren and visitors) is no younger than a teenager (13-18)
Yes – If you want a dog that needs average housebreaking time – 6-12 wks (or have no preference as to how long this will take)
If you want a dog that is very active (e. g. jog with you, play active games, go hiking etc.)
As long as you are prepared to have a dog that might be a bit stubborn or a challenge to easily train
Yes – If you want a dog that will defend you or your property if needed
You have owned several dogs in the past
Then Akita is the best suited Dog for you.
Akita Stat Chart
Rating System:
Ease of training: 1 is hard to train, 5 is easy
Ease of grooming: 1 is hard to groom, 5 is easy
Sociability: 1 is not social, 5 is very social
Guarding: 1 is not a good guard dog, 5 is very good guard dog
Suitable for Apartments: 1 is not suitable, 5 is very suitable
Noisiness: 1 is quiet, 5 is loud
Biting and Nipping: 1 is doesn't nip/bite, 5 high chance of biting/nipping
Energy Level: 1 is low energy, 5 is high energy
Shedding: 1 is low energy, 5 is high shedding
Affection: 1 is not very friendly, 5 is very friendly
Exercise Requirements: 1 is low exercise needed, 5 is a lot of exercise
Breed Stat
Breed Group: Working Group
Size: Small,Toy or Tiny
Exercise: More than 2 hours per day
Grooming: Once a week
Coat length: Short
Coat sheds?: Yes
Home Size: Large
Garden Size: Small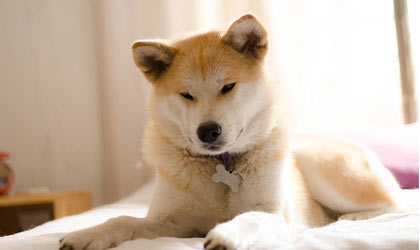 Rating System:
Ease of training: 1 is hard to train, 5 is easy
Ease of grooming: 1 is hard to groom, 5 is easy
Sociability: 1 is not social, 5 is very social
Guarding: 1 is not a good guard dog, 5 is very good guard dog
Suitable for Apartments: 1 is not suitable, 5 is very suitable
Noisiness: 1 is quiet, 5 is loud
Biting and Nipping: 1 is doesn't nip/bite, 5 high chance of biting/nipping
Energy Level: 1 is low energy, 5 is high energy
Shedding: 1 is low energy, 5 is high shedding
Affection: 1 is not very friendly, 5 is very friendly
Exercise Requirements: 1 is low exercise needed, 5 is a lot of exercise