Not Just A Sheep Dog – The Border Collie is a truly loyal companion
Breed Specific tips on training the Border Collie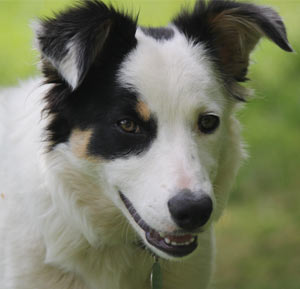 Breed Introduction
Intuitive and intelligent, the Border Collie is a premier herding dog that has been used by man as far back as the 17th century. The breed is known for its endless energy, stamina, intelligence, working drive and desire to please people. Border Collies are lively, alert and protective. They are one of the most intelligent of all breeds of dog, hence need a lot of entertainment and challenges to keep them occupied. If this stimulation is not provided they are highly likely to get into mischief. This is not a dog to cuddle with on the couch. On the contrary, he thrives on activity. His quick learning ability, highly developed intelligence and tractable nature has made him an easy to train breed. However, he needs an active owner who's dedicated, consistent and willing to spend a great deal of time when it comes to training. Border Collies closely bond with their family and want to be a part of every family activity, but may not prove to be ideal pets for a family with very young children due to their strong herding instinct. It's quite natural for them to herd anything that moves, including your children. They are loyal, faithful and devoted to their master and will follow their people everywhere they go. However, Border Collies are naturally reserved toward strangers and this makes them excellent watchdogs.
Free Online Workshop On Dog Training
Join our next free online workshop and learn the secrets that the pros at the K9 Training Institute use to train service dogs to be so calm and well-behaved – and how you can use those same training methods to train YOUR dog!
Space is limited – so please reserve your spot right away.
Will a Border Collie be a suitable dog for my family?
Will a Border Collie be a suitable dog for my family?
Yes, if you are looking for a dog of medium size – 30-65 lbs
As long as you have a back yard that is 1 1/2 acres or larger
Your back yard is securely and visibly fenced
If you are able to spend at least 1-2 hours total per day for the feeding, exercising, training, and grooming of your dog
You want a double coated dog
If you want a dog that sheds twice a year
As long as there are no children under 5 years of age in your household (or those that regularly visit your house)
Yes, if you are looking for a dog that is very easy to housebreak
If your dog is very active (e. g. jog with you, play active games, go hiking etc.)
You want a dog that is very easy to train
If you want a dog that will defend you or your property if needed
The Border Collie is best owned by those who have owned dogs in the past or currently own a dog
Then Border Collie is the best suited Dog for you.
Border Collie Stat Chart
Rating System:
Ease of training: 1 is hard to train, 5 is easy
Ease of grooming: 1 is hard to groom, 5 is easy
Sociability: 1 is not social, 5 is very social
Guarding: 1 is not a good guard dog, 5 is very good guard dog
Suitable for Apartments: 1 is not suitable, 5 is very suitable
Noisiness: 1 is quiet, 5 is loud
Biting and Nipping: 1 is doesn't nip/bite, 5 high chance of biting/nipping
Energy Level: 1 is low energy, 5 is high energy
Shedding: 1 is low energy, 5 is high shedding
Affection: 1 is not very friendly, 5 is very friendly
Exercise Requirements: 1 is low exercise needed, 5 is a lot of exercise
Breed Stat
Breed Group: Herding Group
Size: Medium
Life span: Over 10 Years
Exercise: More than 2 hours per day
Grooming: More than once a week
Coat length: Medium
Coat sheds?: Yes
Home Size: Large,Small
Garden Size: Large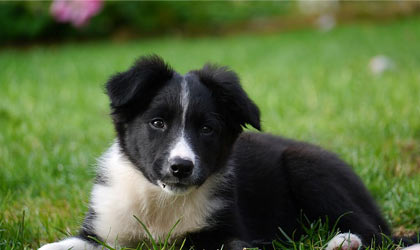 Rating System:
Ease of training: 1 is hard to train, 5 is easy
Ease of grooming: 1 is hard to groom, 5 is easy
Sociability: 1 is not social, 5 is very social
Guarding: 1 is not a good guard dog, 5 is very good guard dog
Suitable for Apartments: 1 is not suitable, 5 is very suitable
Noisiness: 1 is quiet, 5 is loud
Biting and Nipping: 1 is doesn't nip/bite, 5 high chance of biting/nipping
Energy Level: 1 is low energy, 5 is high energy
Shedding: 1 is low energy, 5 is high shedding
Affection: 1 is not very friendly, 5 is very friendly
Exercise Requirements: 1 is low exercise needed, 5 is a lot of exercise