Collie – One of the most loyal dogs you could own
Training, care and ownership of the Collie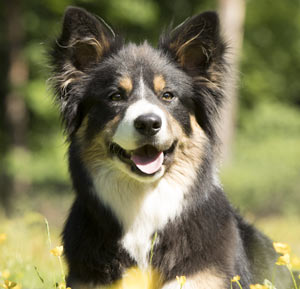 Breed Introduction
Beautiful and elegant, the Collie is well known for his undying loyalty and great adaptability to a variety of home environments. Hailing from the rugged shores of Scotland, this gentle dog makes for an excellent family companion. Due to his affectionate and sociable nature, the Collie in the 21st century has become more of a pampered pet rather than an all-around farm dog. They are generally good with children, but still retain a strong herding instinct, meaning that it's not unnatural for them to chase fast-moving children and nip at their heels. This makes it essential for Collies to be supervised when around children. Though Collies get along well with people and other house pets, some have a tendency to be high strung and somewhat reserved with strangers (although not in an aggressive way). Because of this it's essential for them to be trained and socialized from an early age. Collies are extremely intelligent and quick learners. This makes training them easy, but they do best with consistent and a variety of training sessions. The breed comes in two different varieties based on coat length: short coat (known as the Smooth variety) and full coat (known as the Rough variety). Both have the same characteristics and are loyal and affectionate. Collies excel as watchdogs as they will bark when they sense any danger.
Click here to know more about Smooth-Coated Collie
Click here to know more about Rough-coated Collie
Free Online Workshop On Dog Training
Join our next free online workshop and learn the secrets that the pros at the K9 Training Institute use to train service dogs to be so calm and well-behaved – and how you can use those same training methods to train YOUR dog!
Space is limited – so please reserve your spot right away.
Will a Collie be a suitable dog for my family?
Then Collie is the best suited Dog for you.
Collie Stat Chart
Rating System:
Ease of training: 1 is hard to train, 5 is easy
Ease of grooming: 1 is hard to groom, 5 is easy
Sociability: 1 is not social, 5 is very social
Guarding: 1 is not a good guard dog, 5 is very good guard dog
Suitable for Apartments: 1 is not suitable, 5 is very suitable
Noisiness: 1 is quiet, 5 is loud
Biting and Nipping: 1 is doesn't nip/bite, 5 high chance of biting/nipping
Energy Level: 1 is low energy, 5 is high energy
Shedding: 1 is low energy, 5 is high shedding
Affection: 1 is not very friendly, 5 is very friendly
Exercise Requirements: 1 is low exercise needed, 5 is a lot of exercise
Breed Stat
Breed Group: Herding Group
Size: Medium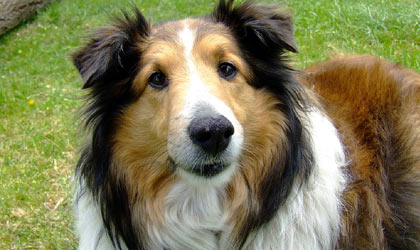 Rating System:
Ease of training: 1 is hard to train, 5 is easy
Ease of grooming: 1 is hard to groom, 5 is easy
Sociability: 1 is not social, 5 is very social
Guarding: 1 is not a good guard dog, 5 is very good guard dog
Suitable for Apartments: 1 is not suitable, 5 is very suitable
Noisiness: 1 is quiet, 5 is loud
Biting and Nipping: 1 is doesn't nip/bite, 5 high chance of biting/nipping
Energy Level: 1 is low energy, 5 is high energy
Shedding: 1 is low energy, 5 is high shedding
Affection: 1 is not very friendly, 5 is very friendly
Exercise Requirements: 1 is low exercise needed, 5 is a lot of exercise