Labrador Retriever – Probably one of the best family dogs in the world…
Good care and training of the Labrador Retriever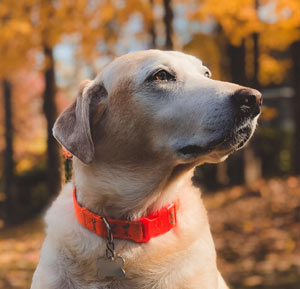 Breed Introduction
The Labrador Retriever is an excellent family companion dog, as well as being a very successful working dog breed. However, today most Labs skip the hard labor and spend their days being pampered by their owners. Gentle, loving and playful, the temperament of the Labrador is as much a hallmark of the breed as their wagging "otter" tail. Labs are non-aggressive towards man and beast, and they are happiest when doing their best to please. In fact, the Lab can turn his paws to virtually any job, except for one – that of watchdog. At this they are pretty much hopeless., and likely to greet your visitors (friend or foe) enthusiastically at the door with a wagging tail and a slobbering greeting. Their wonderful nature means the Labrador has much that appeals to people, and for many families there couldn't be a more suitable companion.
Free Online Workshop On Dog Training
Join our next free online workshop and learn the secrets that the pros at the K9 Training Institute use to train service dogs to be so calm and well-behaved – and how you can use those same training methods to train YOUR dog!
Space is limited – so please reserve your spot right away.
Will a Labrador Retriever be a suitable dog for my family?
Will a Labrador Retriever be a suitable dog for my family?
Yes, if you want a large sized dog (60-120lbs+)
As long as you have a back yard that's at least 1 1/2 acres in size
Your back yard is well secured with highly visible fencing
If you are able to spend at least 1-2 hours total per day for the feeding, exercising, training, and grooming of your dog
You want a dog with a short coat
As long as you don't mind a dog that sheds all year round
You want a dog that takes an average amount of time to housebreak (approx 6-12 weeks)
Yes, if you want a very active dog that can join in with your activities
If you want a dog that is very easy to train
As long as you want a dog that will bark to warn you of odd noises or strangers
Then Labrador Retriever is the best suited Dog for you.
Labrador Retriever Stat Chart
Rating System:
Ease of training: 1 is hard to train, 5 is easy
Ease of grooming: 1 is hard to groom, 5 is easy
Sociability: 1 is not social, 5 is very social
Guarding: 1 is not a good guard dog, 5 is very good guard dog
Suitable for Apartments: 1 is not suitable, 5 is very suitable
Noisiness: 1 is quiet, 5 is loud
Biting and Nipping: 1 is doesn't nip/bite, 5 high chance of biting/nipping
Energy Level: 1 is low energy, 5 is high energy
Shedding: 1 is low energy, 5 is high shedding
Affection: 1 is not very friendly, 5 is very friendly
Exercise Requirements: 1 is low exercise needed, 5 is a lot of exercise
Breed Stat
Breed Group: Sporting Group
Size: Large
Life span: Over 10 Years
Exercise: More than 2 hours per day
Grooming: Once a week
Coat length: Short
Coat sheds?: Yes
Home Size: Large
Garden Size: Large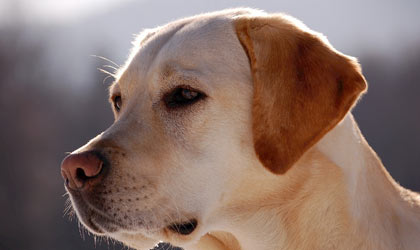 Rating System:
Ease of training: 1 is hard to train, 5 is easy
Ease of grooming: 1 is hard to groom, 5 is easy
Sociability: 1 is not social, 5 is very social
Guarding: 1 is not a good guard dog, 5 is very good guard dog
Suitable for Apartments: 1 is not suitable, 5 is very suitable
Noisiness: 1 is quiet, 5 is loud
Biting and Nipping: 1 is doesn't nip/bite, 5 high chance of biting/nipping
Energy Level: 1 is low energy, 5 is high energy
Shedding: 1 is low energy, 5 is high shedding
Affection: 1 is not very friendly, 5 is very friendly
Exercise Requirements: 1 is low exercise needed, 5 is a lot of exercise