Newfoundland – The gentle giant of the dog world
Ownership, care and training information for the Newfoundland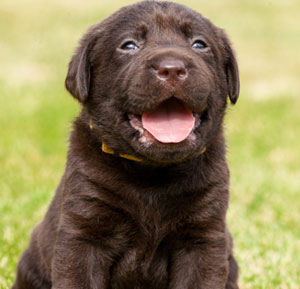 Breed Introduction
The extremely large sized Newfoundland dog is as sweet natured as he is a giant. He's a natural protector of his 'pack,' and therefore bonds closely with his family. Affectionately referred to as a Newfie, they are one of the most devoted and loyal companions any person can wish to own. Despite their size, they are calm and get on extremely well with children and other house pets. Although they don't have an aggressive bone in their body, their courage is legendary and their bravery knows no bounds. It's this incredible dedication to their cause that means they need plenty of mental stimulation and exercise. Newfies don't do well left alone for long periods of time. They do best with ongoing obedience training, although this is advisable to be started as young an age as possible, due to the breed quickly reaching a very large size.
Free Online Workshop On Dog Training
Join our next free online workshop and learn the secrets that the pros at the K9 Training Institute use to train service dogs to be so calm and well-behaved – and how you can use those same training methods to train YOUR dog!
Space is limited – so please reserve your spot right away.
Will a Newfoundland be a suitable dog for my family?
Will a Newfoundland be a suitable dog for my family?
Yes, if you want a large sized dog (60-120lbs+)
Whether your back yard is large, small, or you don't have a back yard at all
If you have a back yard, it doesn't matter if it's securely fenced or not
If you are able to spend at least 1-2 hours total per day for the feeding, exercising, training, and grooming of your dog
As long as you want a double coated dog
If you want a dog that sheds twice a year
The Newfoundland is a good choice for those who have infants or young children in the house
As long as you have plenty of time and persistence to housebreak your dog
You want a dog that might be quite active as a puppy, but that settles as it matures into adulthood. The Newfie is a good choice if you need a dog that can be left home alone during the day
You don't mind a dog that can be a bit stubborn when it comes to training
If you want a dog that will defend you or your property if necessary
This breed is best owned by those who have previous experience of owning dogs
Then Newfoundland is the best suited Dog for you.
Newfoundland Stat Chart
Rating System:
Ease of training: 1 is hard to train, 5 is easy
Ease of grooming: 1 is hard to groom, 5 is easy
Sociability: 1 is not social, 5 is very social
Guarding: 1 is not a good guard dog, 5 is very good guard dog
Suitable for Apartments: 1 is not suitable, 5 is very suitable
Noisiness: 1 is quiet, 5 is loud
Biting and Nipping: 1 is doesn't nip/bite, 5 high chance of biting/nipping
Energy Level: 1 is low energy, 5 is high energy
Shedding: 1 is low energy, 5 is high shedding
Affection: 1 is not very friendly, 5 is very friendly
Exercise Requirements: 1 is low exercise needed, 5 is a lot of exercise
Breed Stat
Breed Group: Working Group
Size: Large
Life span: Under 10 Years
Exercise: Up to 1 hour per day
Grooming: Every day
Coat length: Medium
Coat sheds?: Yes
Home Size: Large
Garden Size: Large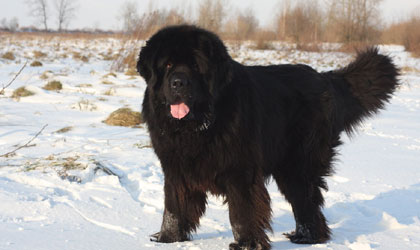 Rating System:
Ease of training: 1 is hard to train, 5 is easy
Ease of grooming: 1 is hard to groom, 5 is easy
Sociability: 1 is not social, 5 is very social
Guarding: 1 is not a good guard dog, 5 is very good guard dog
Suitable for Apartments: 1 is not suitable, 5 is very suitable
Noisiness: 1 is quiet, 5 is loud
Biting and Nipping: 1 is doesn't nip/bite, 5 high chance of biting/nipping
Energy Level: 1 is low energy, 5 is high energy
Shedding: 1 is low energy, 5 is high shedding
Affection: 1 is not very friendly, 5 is very friendly
Exercise Requirements: 1 is low exercise needed, 5 is a lot of exercise