Shetland Sheepdog – An incessant multi-tasker
How to sucessfully own and care for a Shetland Sheepdog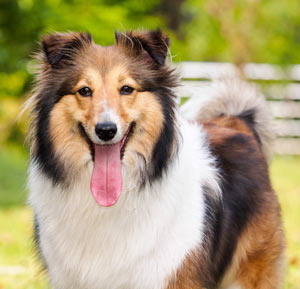 Breed Introduction
The Shetland Sheepdog, commonly known as the Sheltie, is a lively and intelligent dog always wants to be 'on the go' and is virtually tireless. They are loyal, affectionate and eager to please, making for a wonderful companion dog. Although Shelties are ideal dogs for families with children due to their laid back personality, they can be a little reserved or even shy around strangers. They have a protective nature, and are quick to bark if they sense that their territory has been invaded. Though primarily even-tempered, they can become nervous if not provided with enough stimulation: this is a breed that needs to be kept busy. Originally bred to be a cattle/sheep dog, the Sheltie still retains a strong herding instinct. They love to chase and try to 'herd' squirrels, rabbits and even children. This habit should be discouraged, especially with children, because it can lead to nipping and biting.
Free Online Workshop On Dog Training
Join our next free online workshop and learn the secrets that the pros at the K9 Training Institute use to train service dogs to be so calm and well-behaved – and how you can use those same training methods to train YOUR dog!
Space is limited – so please reserve your spot right away.
Will a Shetland Sheepdog be a suitable dog for my family?
Will the Shetland Sheepdog be a suitable dog for my family?
Yes, if you want a small to medium sized dog (12-65lbs)
As long as you have at least a small back yard (less than half an acre) for your dog to run in
It doesn't matter whether your back yard is securely fenced or not
If you are able to spend at least 45-60 minutes to 1-2 hours total per day for the feeding, exercising, training, and grooming of your dog
You want a dog with a double coat
Your preference is for a dog that only sheds twice a year
You have infants or young children in the house
Ideally you'd like a dog that's active in specific area (e.g. hunting, flyball, or agility)
Your preference is for a dog that's easy to train
Yes, if you want a dog that will bark to warn you of odd noises or strangers
The Shetland Sheepdog is great choice for the first time dog owner
Then Shetland Sheepdog is the best suited Dog for you.
Shetland Sheepdog Stat Chart
Rating System:
Ease of training: 1 is hard to train, 5 is easy
Ease of grooming: 1 is hard to groom, 5 is easy
Sociability: 1 is not social, 5 is very social
Guarding: 1 is not a good guard dog, 5 is very good guard dog
Suitable for Apartments: 1 is not suitable, 5 is very suitable
Noisiness: 1 is quiet, 5 is loud
Biting and Nipping: 1 is doesn't nip/bite, 5 high chance of biting/nipping
Energy Level: 1 is low energy, 5 is high energy
Shedding: 1 is low energy, 5 is high shedding
Affection: 1 is not very friendly, 5 is very friendly
Exercise Requirements: 1 is low exercise needed, 5 is a lot of exercise
Breed Stat
Breed Group: Herding Group
Size: Medium,Small
Life span: Over 10 Years
Exercise: Up to 1 hour per day
Grooming: Every day
Coat length: Medium
Coat sheds?: Yes
Home Size: Large,Small
Garden Size: Medium,Small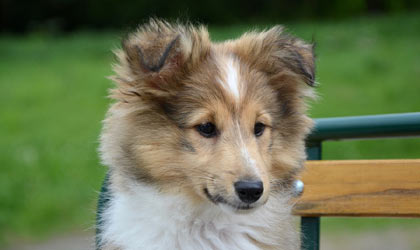 Rating System:
Ease of training: 1 is hard to train, 5 is easy
Ease of grooming: 1 is hard to groom, 5 is easy
Sociability: 1 is not social, 5 is very social
Guarding: 1 is not a good guard dog, 5 is very good guard dog
Suitable for Apartments: 1 is not suitable, 5 is very suitable
Noisiness: 1 is quiet, 5 is loud
Biting and Nipping: 1 is doesn't nip/bite, 5 high chance of biting/nipping
Energy Level: 1 is low energy, 5 is high energy
Shedding: 1 is low energy, 5 is high shedding
Affection: 1 is not very friendly, 5 is very friendly
Exercise Requirements: 1 is low exercise needed, 5 is a lot of exercise