Siberian Husky – Not just for pulling sleds
Breed specific information on looking after a Siberian Husky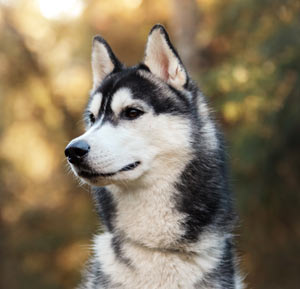 Breed Introduction
Beautiful and regal, the Siberian Husky was originally bred as a sled dog in the Arctic countries of the North. The breed is well known for its pleasant disposition and great adaptability to a variety of living conditions. Medium in size, this is truly a powerful and athletic working dog. However, with a responsible and active owner they can fit well into the family environment. . Siberian Huskies are friendly and non-aggressive, therefore don't make natural guard dogs. They adore people, enjoy life to the full and are a happy extrovert. Although normally quiet, he will indulge with his fellow 'Sibes' in an impromptu howl-in. An intelligent dog with a mind of its own, the key to training the Husky is consistency and patience. It is easy to see why many have fallen in love with the wolf like looks and wild nature of the breed, but potential owners should be aware that the Husky can be independent, willful and often too challenging for first-time dog owners.
Free Online Workshop On Dog Training
Join our next free online workshop and learn the secrets that the pros at the K9 Training Institute use to train service dogs to be so calm and well-behaved – and how you can use those same training methods to train YOUR dog!
Space is limited – so please reserve your spot right away.
Will a Siberian Husky be a suitable dog for my family?
Will a Siberian Husky be a suitable dog for my family?
Yes, if you're looking for a medium sized dog (30-65lbs)
As long as you have a back yard of at least 1 1/2 acres in size
Your back yard is securely and visibly fenced
If you are able to spend at least 45-60 minutes to 1-2 hours total per day for the feeding, exercising, training, and grooming of your dog
You want a medium or double coated dog
You're prepared to have a dog that sheds all year round
No-one in your house (or anyone that visits regularly) is below the age of 13 years
As long as you have plenty of time and the persistance to housebreak your dog
Ideally you want a dog that's active in specific area (e.g. hunting, flyball, or agility)
You want a dog that takes an average amount of time to train
If you want a dog that barks very little and is non-aggressive
You have previous experience of dog ownership or already own a dog
Then Siberian Husky is the best suited Dog for you.
Siberian Husky Stat Chart
Rating System:
Ease of training: 1 is hard to train, 5 is easy
Ease of grooming: 1 is hard to groom, 5 is easy
Sociability: 1 is not social, 5 is very social
Guarding: 1 is not a good guard dog, 5 is very good guard dog
Suitable for Apartments: 1 is not suitable, 5 is very suitable
Noisiness: 1 is quiet, 5 is loud
Biting and Nipping: 1 is doesn't nip/bite, 5 high chance of biting/nipping
Energy Level: 1 is low energy, 5 is high energy
Shedding: 1 is low energy, 5 is high shedding
Affection: 1 is not very friendly, 5 is very friendly
Exercise Requirements: 1 is low exercise needed, 5 is a lot of exercise
Breed Stat
Breed Group: Working Group
Size: Medium
Life span: Over 10 Years
Exercise: More than 2 hours per day
Grooming: More than once a week
Coat length: Short
Coat sheds?: Yes
Home Size: Large
Garden Size: Large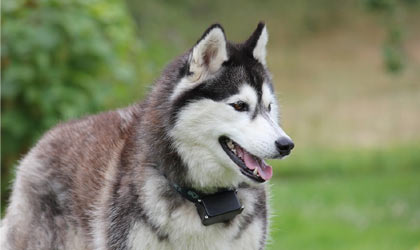 Rating System:
Ease of training: 1 is hard to train, 5 is easy
Ease of grooming: 1 is hard to groom, 5 is easy
Sociability: 1 is not social, 5 is very social
Guarding: 1 is not a good guard dog, 5 is very good guard dog
Suitable for Apartments: 1 is not suitable, 5 is very suitable
Noisiness: 1 is quiet, 5 is loud
Biting and Nipping: 1 is doesn't nip/bite, 5 high chance of biting/nipping
Energy Level: 1 is low energy, 5 is high energy
Shedding: 1 is low energy, 5 is high shedding
Affection: 1 is not very friendly, 5 is very friendly
Exercise Requirements: 1 is low exercise needed, 5 is a lot of exercise