10 Things You Must Know When Bringing a New Puppy Home
Bringing a new puppy home is always exciting, but it's not all fun and games. Owning a puppy comes with a number of responsibilities too – you'll need to understand new puppy training, research the best foods to feed your pup, and make a few changes around your home to keep things safe for your little one. This may sound a little overwhelming, and there's no denying that caring for a new puppy is hard work, but this puppy training guide will share everything you need to know to give your pup the best start in life.
Puppy-Proof Your Home
Puppy-proofing your home is one of those new puppy essentials that every owner needs to do. Puppies love to play with (and chew) just about everything.
Start by making sure that any electric cords are well hidden. Medications should be kept secure, and any other toxic substances that you have lying around, from glue to cleaning supplies, need to be placed well out of puppy reach. Trash cans also commonly pose a problem. While you can teach your dog to leave these well alone as part of your new puppy training, you don't want to be tempting them with something so irresistible either.
Stock Up on Toys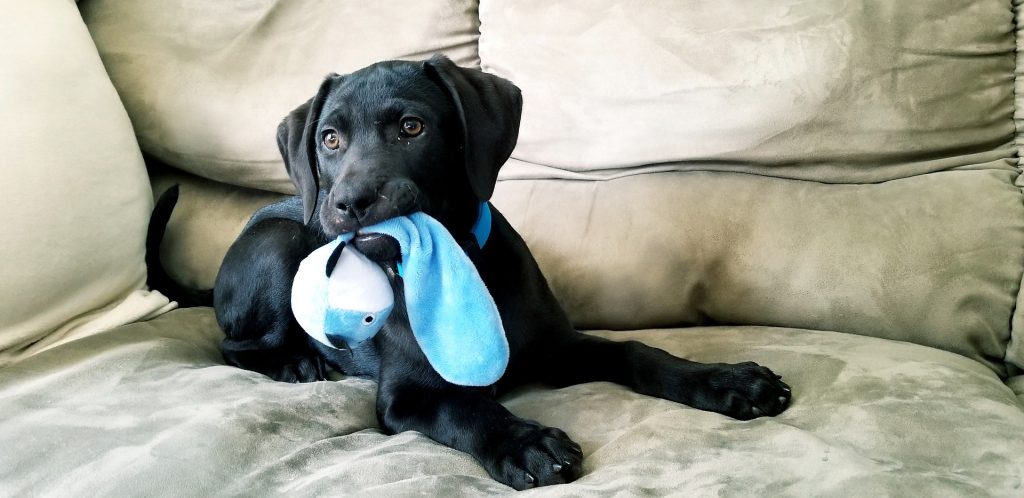 Toys may not seem like new puppy essentials, but they really are. Puppies learn through playing. Toys also provide much-needed mental stimulation and can be used in new puppy training too. Invest in a variety of toys for your new family member. A mix of chew toys, soft toys, treat toys, and interactive toys should cover all the bases!
Establish a Routine
Just about every puppy training guide out there will tell you that a routine is important. Even if you don't currently have one, develop one that you can follow for the first few months of your pup's life. Dogs thrive when they have structure and routine – they'll know what to expect each day and will adapt their behavior accordingly.
Focus on Crate Training
Even if crate training doesn't seem very important at the moment, it's still a key part of new puppy training. Granted, you may not use a crate in the house, but what happens if your dog needs to stay overnight at the vet for an emergency? Chances are that they'll be kept in a crate, and if they haven't been crate trained, this makes the experience all the more traumatic.
You never know when you'll need the help of a crate, so make this a priority in your new puppy training.
Create a Housebreaking Plan
Housebreaking is what new puppy owners struggle the most with. Here's the good news – it can be done in just a few days, so long as you pick an effective method and stay consistent. If you don't yet have a housebreaking plan, don't worry – we can help.
Research Puppy Foods
One of the new puppy essentials that you'll need to buy is a good puppy food. Don't go reaching for the cheapest option on store shelves, though. Most of the commercial dog foods available are of very poor quality. You'll need to do some research to ensure that you're feeding your puppy the best that you can afford. Meat (not meat meal) should be at the top of the ingredient list, and whatever you feed shouldn't contain any unnecessary fillers.
Decide on House Rules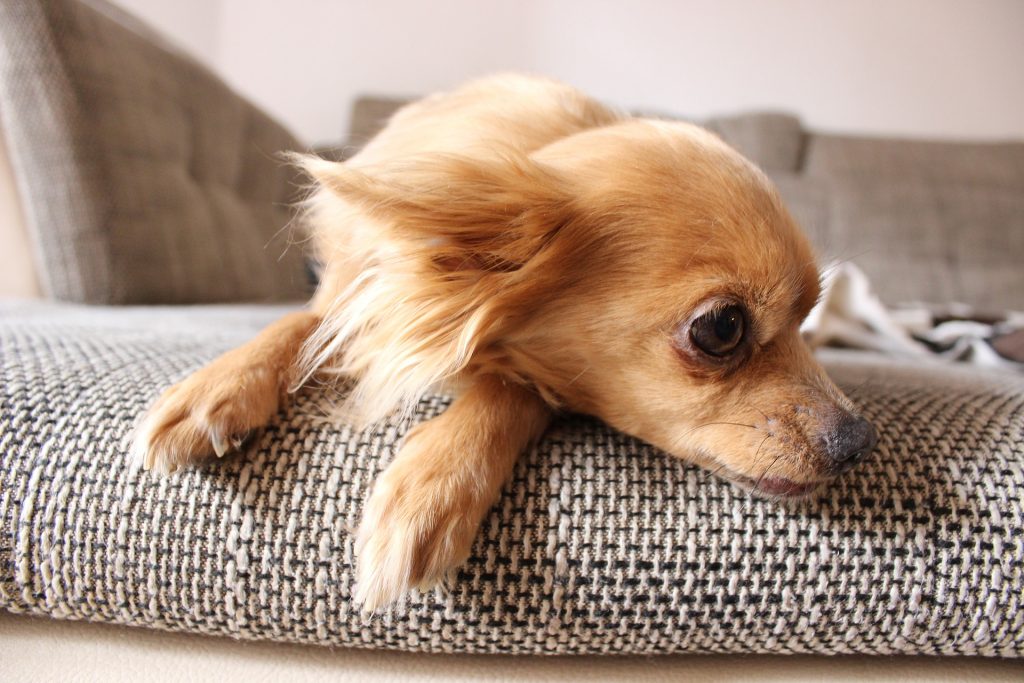 Every puppy training guide will stress the importance of consistency. This applies to all aspects of new puppy training, including house rules. Will your pup be allowed on the furniture, even when fully grown? Will they be allowed in the kitchen, or to sleep on your bed? Decide this in advance and then stick to it. This will make life much less confusing for your pup. As a result, they'll learn so much faster.
Don't Let Bad Behaviors Slide
Biting, jumping, excessive barking, begging for food – these are all very common new puppy training problems. The issue is that many owners let it slide when a puppy first displays an unwanted behavior. In some cases, they may even accidentally reinforce it by laughing at how cute a puppy looks when doing something they shouldn't.
However, it's much easier to train the right behavior from the start, rather than retrain a bad behavior. If your puppy does something that you don't want them to be doing in the future, put a stop to it now, before that behavior turns into an ingrained habit.
Socialization is So Important
Whether because they're still due vaccinations or because Covid restrictions are back in place, so many puppies miss out on socialization at this key time in their lives. While being able to teach your puppy how to interact with other people and dogs is important, you can do this from a distance too, so that everyone stays safe. Take your pup on car drives around town. Or, go on walks that expose them to different sights, sounds, smells, and experiences.
Take Some Time Off
As you can see, there are so many new puppy essentials to keep in mind when bringing a puppy home. If you're working long hours, this makes life even harder. Ideally, try to book a week or two off when your new puppy arrives. This will give you that much-needed time to bond with your pup. You'll also be able to set basic rules and make a start on new puppy training.
While this puppy training guide covers the basics, there's so much more to learn. Ideally, try to soak up as much new puppy training knowledge as possible before bringing your puppy home. Once they move in, life is going to become a little more hectic for a while. Fortunately, you're in the right place – have a read through our blog and website and you'll soon be well familiar with all of the new puppy essentials that you need to know.