The Best Training Methods for Puppies
Whether you've already brought your new puppy home or you're still in the planning stages, it's always worth familiarizing yourself with puppy training tools and methods as early on as possible. When it comes to learning new things, puppies are like a sponge. They absorb information so quickly, making this the best time to push forward with your training.
As determined as you may be to give your puppy the best possible start, you do also need to carefully pick and choose from the many different puppy training methods out there. Some are extremely effective, while others can seriously damage the bond that you and your puppy have. Don't worry, it doesn't need to be difficult – here are the best training methods to adopt when dealing with a puppy.
Positive Reinforcement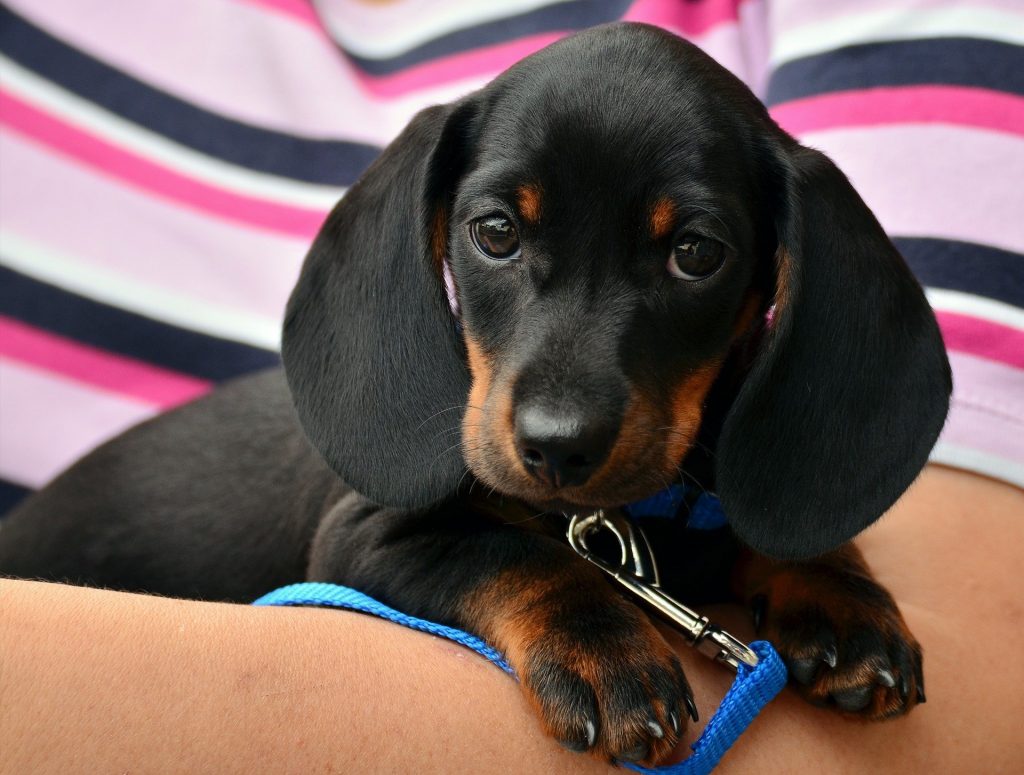 Positive reinforcement is a method that everyone should be using, not just with puppies but with adult dogs too. It can help with housebreaking puppies, teaching new tricks, encouraging good house manners, and so much more.
Positive reinforcement is exactly what it sounds like. You reward a dog for good behavior, which then makes them more inclined to repeat that action. Bad/unwanted behavior is ignored, rather than being punished.
The rewards that you choose are important puppy training tools. Some dogs are best motivated by food and treats, while others prefer praise and attention. Toys work well as a reward too – a game of tug for 5 seconds, or throwing a ball for your puppy to fetch, are all ways to positively reinforce good behavior. All dogs are different, so learn what motivates your puppy the most before deciding on rewards.
Clicker Training
One of the most useful puppy training tools that you could buy is a clicker. Clicker training is often used along with positive reinforcement. It helps to mark a certain behavior, ensuring that your dog understands exactly what they're being rewarded for.
Take housebreaking puppies as an example. Each time your puppy toilets outside in the right place, you should be rewarding them. However, by the time you actually give your puppy a treat, their attention may have already been diverted to something else, meaning that they won't actually realize that they're being rewarded for their bathroom habits.
Instead, you can use a clicker to mark the exact moment that your puppy starts to potty outside. Then, when you give your puppy their reward, they'll know what they're being praised for. Clicker training really can make the process of housebreaking puppies so much faster and easier, especially when combined with positive reinforcement.
Balanced Training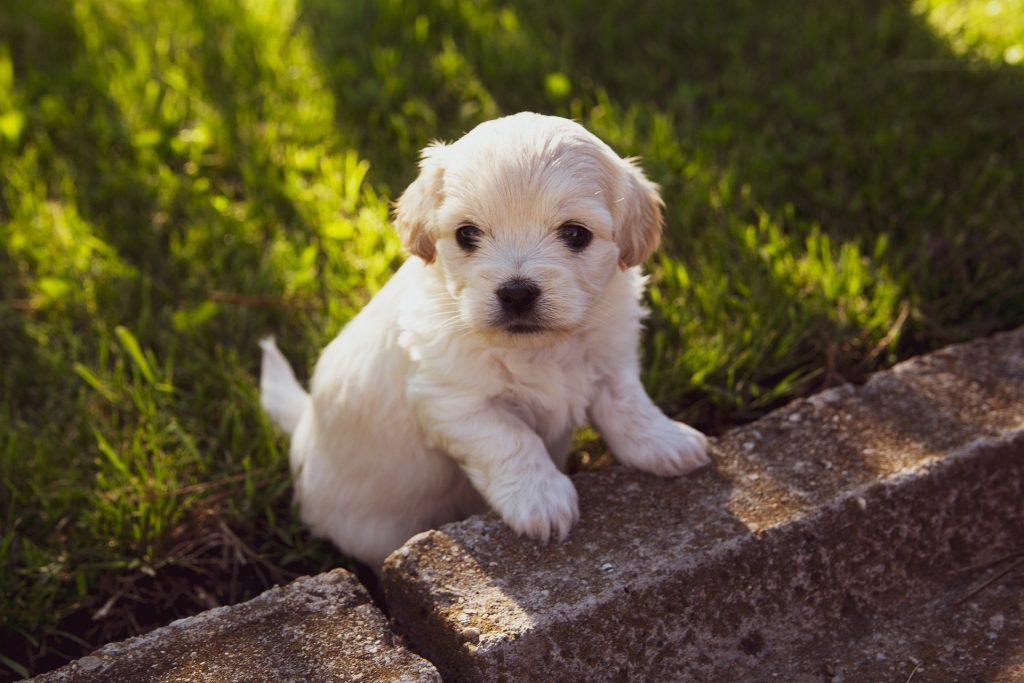 Balanced dog training makes use of many positive reinforcement techniques, but also incorporates aversive corrections. Unlike positive reinforcement, balanced training doesn't simply ignore bad behavior. Instead, this method works to correct it, while still rewarding a dog when they do something right.
Let's use housebreaking puppies as an example again. The positive reinforcement technique mentioned above is a great way to encourage pups to toilet in the right place. However, what if your puppy ends up toileting in the house?
Positive reinforcement trainers would say to ignore this. The more you praise a puppy for going to the bathroom outside, the fewer accidents they'll have indoors, and it won't be long until they're housebroken.
However, a balanced trainer would approach accidents when housebreaking puppies a little differently. Most will use a correction of some sort. This could simply be a firm "NO", followed by directing the puppy outside. This works well for some puppies, but not for others. Puppies that are fearful or sensitive may continue to potty in the house, but will instead do this in areas that you can't easily see, since they don't want to be punished. This is why it's important to understand your puppy's personality and temperament before settling on training methods.
Alpha Dog Training
There's a lot of controversy surrounding alpha dog training. Many associate it with dominance theory, which has been disproven several times now.
However, while some infamous celebrity dog trainers may combine the two, alpha dog training simply refers to establishing a hierarchy where you're the leader. It teaches your puppy to respect you, making it a great way to set your training foundations.
Whether you're housebreaking puppies, training them to walk well on the leash, or teaching them to remain calm around food, alpha training techniques are great puppy training tools to have.
Summary
When researching housebreaking puppies and different puppy training tools, you'll likely also come across several aversive methods. From electronic shock collars to harsh verbal punishments, there really is a lot of bad advice out there. While training a puppy is important, building a bond and a strong relationship is just as vital, so don't use any training methods that could put this at risk. There's no denying that puppies can be hard work, but all of the efforts that you put in now will be rewarded further down the line.