How to Teach a Dog to Lie Down
There are a few basic commands that every dog should know, and "down" is one of them. It's an important skill for your dog to have – not only will you be able to use it to calm your dog down in stressful situations or highly-distracting environments, but it can also help with keeping your dog safe while you're out and about. Here's how to teach and master the "down" command:
Start with a Sit
Before teaching "down", your dog should be able to sit on command. While you will eventually progress to teaching the "down" from a standing position, it's so much easier to start with your dog sitting.
If your dog doesn't yet know how to sit on command, we've covered that in this blog post.
Method 1: Luring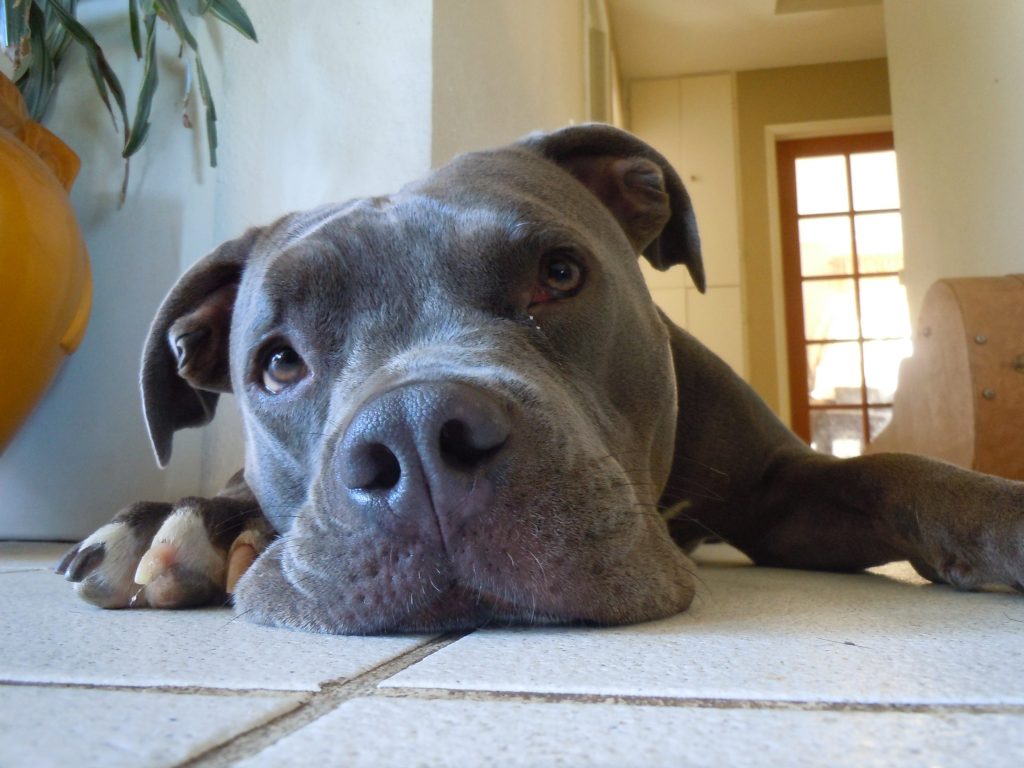 There are many puppy training guides out there that will tell you to push your dog into the down position to teach the command. Ignore them all.
Instead, try the luring training method – it's so much more effective and teaches the command in a positive way.
All you need is a high value treat. Ask your dog to sit, and then hold the treat in front of their nose. Slowly lower your hand downwards to the floor, and then outwards towards you – basically, in an L-shape. As your dog's nose follows the treat, they'll end up lying down. As soon as they do, praise your dog and give them the treat.
You'll need to repeat this several times before adding in a verbal cue. At this stage, say the word "down" as soon as their elbows hit the ground. They'll soon be able to perform the action just from hearing the verbal cue.
What to Do if Your Dog Doesn't Lie Down
If you're using the luring method and your dog isn't lying down, there could be a few reasons for this.
Firstly, lying down puts a dog in quite a vulnerable position. If they don't feel totally safe in their environment, they won't be comfortable lying down. Try training this command in a quiet and completely distraction-free room.
You should also make sure that the treat you're using really is motivating to your dog. If your dog isn't food-motivated, try using a new toy instead.
If your dog still isn't quite getting it, try this – sit with your back against a wall and your knees bent, so that they form a triangle with the floor. Have your dog sit on one side of you, facing your knees. Use the luring method, but, this time, when you move the treat outwards and away from your dog, it will be underneath your knees. In order to follow the treat into this smaller space, your dog will need to lie down. As soon as they do, praise them and give them the treat.
Method 2: Capturing Natural Behavior
Throughout the day, your dog will lie down several times. Whenever they do, say the word "down" as soon as they hit the ground, and then follow this up with a tasty treat.
When you combine this with the luring method above, your dog will be able to master the command in no time.
Advancing the "Down"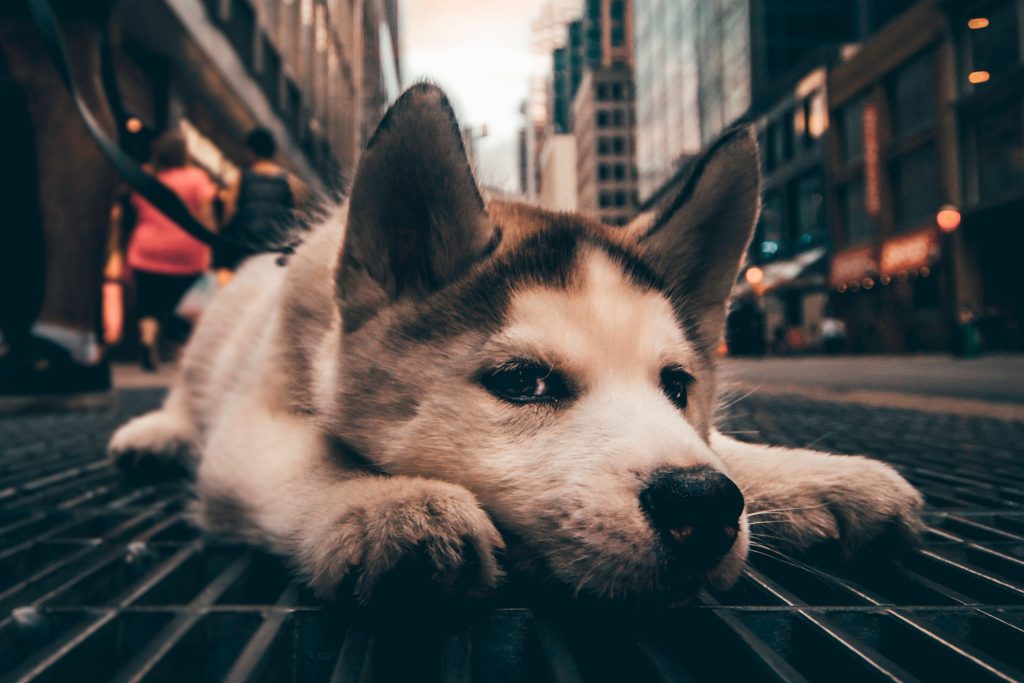 Once you've mastered the basics, it's time to advance the behavior.
One way to do this is by teaching the command in different environments. Yes, your dog may immediately lie down on command at home, but will they do this on a busy street, or in the middle of a dog park? Remember, always start slow – begin by teaching the command around an easy distraction, before slowly adding more in.
Other ways to advance the "down" include adding in a hand signal and practicing the "down" from a standing position.
What Not to Do When Teaching a Dog to Lie Down
As mentioned, physically pushing your dog into position should be avoided. It's always best to train using positive methods, which luring and capturing both are.
It's also important that you don't get frustrated or angry with your dog while training. Shouting is a big no-no. If your dog gets things wrong in any way, simply make a disapproving sound and then start again. However, this time, try to think of how you can make things easier for your dog. Identify why they're struggling, so that you can work out how to fix this.
Summary
"Down" is a command that you'll use throughout your dog's life, making it important to teach it as early on as possible. Fortunately, not only is this an easy command to teach, but it's also an enjoyable one. Keep training sessions positive and you and your dog will have so much fun practicing this command.
If you would like more guidance on teaching basic commands to your dog, check out our free training workshop here.