Free Online Masterclass on Dog Training
Join our next free online masterclass and learn the secrets that the pros at the K9 Training Institute use to train service dogs to be so calm and well-behaved – and how you can use those same training methods to train YOUR dog!
Space is limited – so please reserve your spot right away.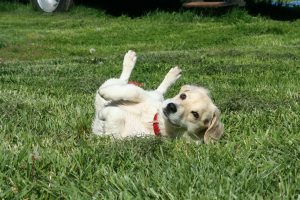 Have you noticed your dog itching more than usual? If so, your pooch is likely to be getting increasingly frustrated with the discomfort that the constant itching can cause. Wondering how to help your itchy dog? The key is to figure out the cause of the itching, as this will...