Free Online Workshop on Dog Training
Join our next free online workshop and learn the secrets that the pros at the K9 Training Institute use to train service dogs to be so calm and well-behaved – and how you can use those same training methods to train YOUR dog!
Space is limited – so please reserve your spot right away.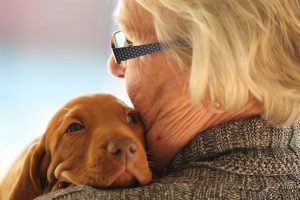 An emotional support animal, also referred to as an ESA, can truly transform the life of someone suffering from a mental disability. Many people get ESAs confused with service animals, but there are a few differences between the two... One of the main differences is that a service animal is...