How Long Does it Take to Train a Dog at Home?
Whether you've just bought a young puppy or you've adopted a senior, chances are that you'll soon be wondering how long it's going to take until your dog is fully trained. Unfortunately, there's no single answer to this. It depends on a variety of factors, from your own skills and experience to your dog's temperament/personality. Keeping all of that in mind, here's a rough timeframe of what to expect when training a dog at home, along with some tips on how to speed up your training.
How Long Does it Take to Potty Train a Dog?
Potty training is one of the first things that every owner works on with a new dog. If you've purchased a puppy from a reputable breeder, then it's likely that they would have already put in the potty training legwork. You'll still need to reinforce this once you bring your pup home, but your puppy could pick this up in a matter of days, especially if you use our potty training methods.
That said, puppy bladders are very small. Accidents can still happen until your puppy's bladder has grown and strengthened. This can take 4-6 months.
You can expect a similar timeframe when potty training older dogs too. Some will pick it up in days, whereas others will take a few months. The more consistent you are with your potty training methods, the faster your dog will learn.
How Long Does it Take to Train a Puppy to Stop Biting?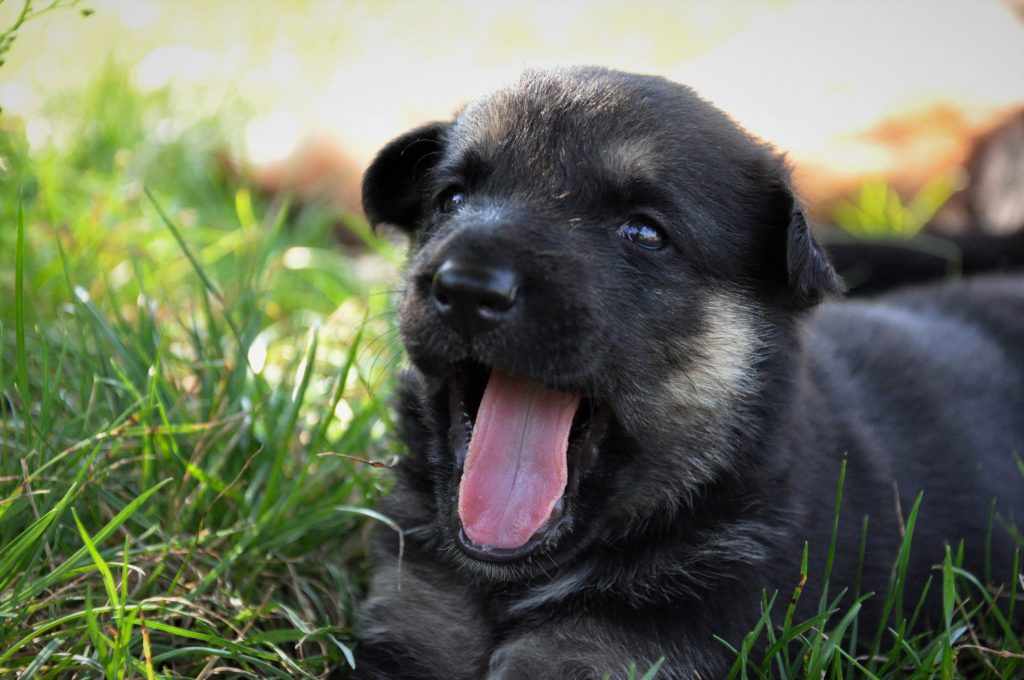 Mouthing, nipping, biting – whatever you want to call it, there's no denying that puppy teeth can be sharp! Puppies use their mouths to explore the world and to play. This means that it's very common for teeth to often end up hitting skin.
One of the most common ways to train a puppy to stop biting is by squealing loudly (and stopping whatever you're doing) each time their teeth touch you – just like how their littermates would. You should also have a stash of chew toys available to give to your puppy when you know that they're about to start mouthing. Redirecting the behavior is one of the best ways to prevent it.
Puppies can learn bite inhibition as early on as 10 weeks old. However, once they reach 3-6 months of age, teething kicks in, so you'll need to reinforce their training again. After this, so long as you've taught them properly, biting shouldn't be an issue.
How Long Does it Take to Obedience Train a Dog?
From "sit" and "lie down" to "watch" and "stay", obedience training is a must. When using positive reinforcement techniques, you can often teach a dog a new obedience command in just one day – sometimes even in just one short training session.
However, obedience training never really ends. Everything that you teach your dog will need to be repeated and reinforced throughout their lives. Over this time, you should also be advancing your obedience training. Yes, your dog may sit when you ask at home, but will they also do this on a busy street, or in the dog park?
Only once your dog listens to your command in every possible situation can you be certain that they're fully trained in that command. This means that the amount of time that you're able to put in will also greatly influence how long it'll take to train them.
How Much Dog Training Experience Do You Have?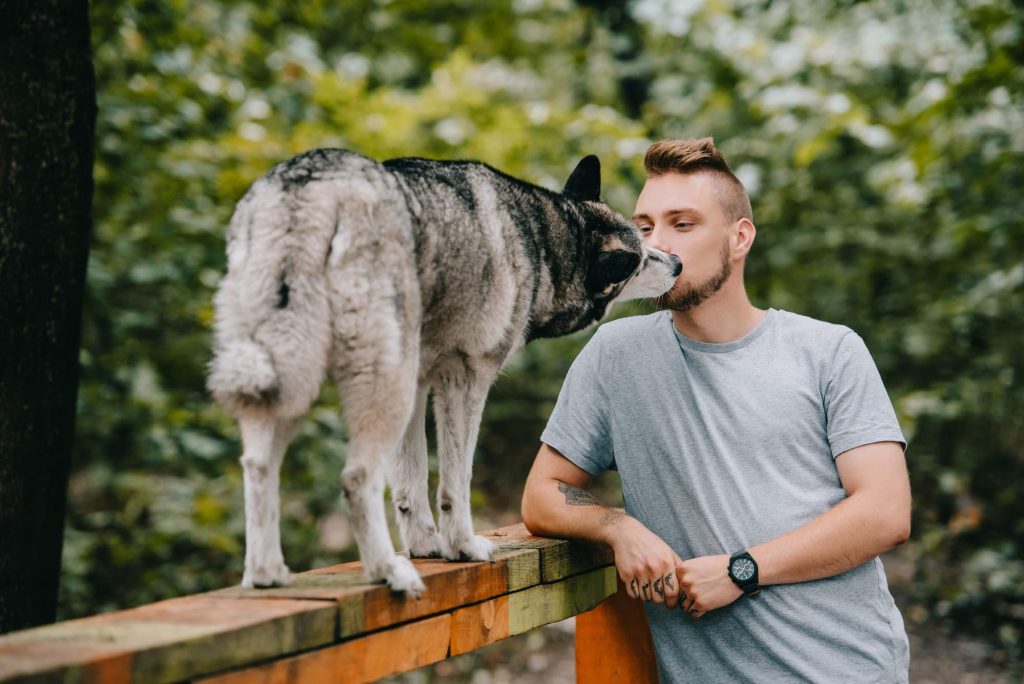 Experienced owners will be able to train a dog faster than new owners. This is simply because they already have a number of dog training skills – they know what works, and what doesn't.
One way that you can speed things up is by learning as much as possible. Choose a training style (we recommend positive training methods) and then read up on everything that you can find. Turn to credible and knowledgable trainers, rather than TV celebrities.
Enrolling yourself in an online dog training workshop can also be a game-changer. Take ours, for example. The methods we share can be used on dogs of every age, from 6 weeks to 12 years. We'll talk you through all of the basics – recall, pulling on the leash, excessive barking, jumping up, and so much more. We'll also teach you how to read your dog's body language – understanding those subtle signals will take you far in your training.
Remember – Every Dog is Different
Even if you use all of the best methods and have plenty of experience under your belt, don't forget that every dog is different. Some simply take longer than others to learn new things, and that's okay! Whether you're potty training, obedience training, or working on recall, take things at your dog's pace. Always set them up for success, rather than pushing them into doing things that they'll likely fail at. This way, you'll notice improvements at a much faster rate.